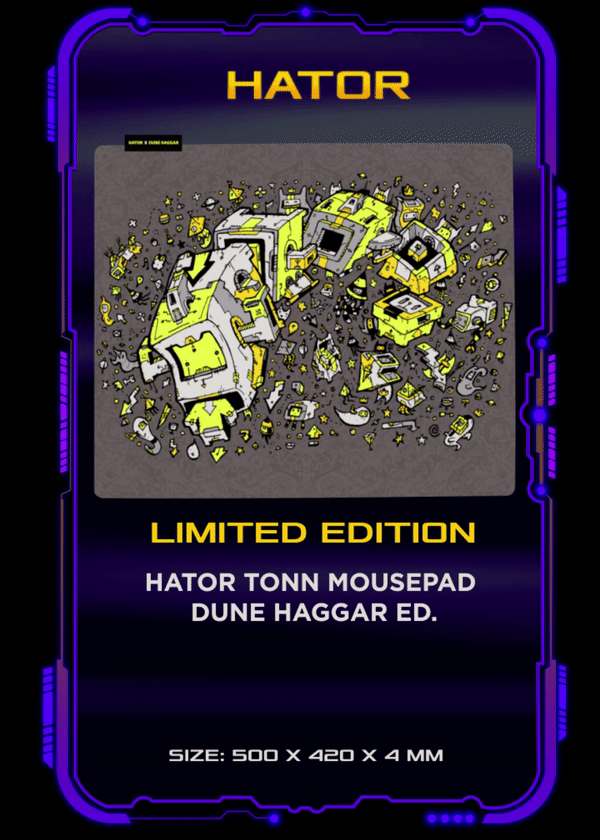 Dear friends!
Now the moment has come for the first limited drop of mousepads via NFT
The mousepad was designed by Australian artist Dune Haggar and will only be sold through NFT in a limited number of 1000 pcs. worldwide!
NFT sales will begin on 12/23/2021 at 18:00 UTC.
The purchase link will appear on our Discord in the #drops channel 10 seconds before the start of sales. So please join our community on Discord!
This NFT also gives a boost of 2.5% in the NBM project. The exchange of NFT for a real rug will start on 17.02.22.
Quantity: 1000pcs. limited.
Distribution:
1 mint goes to the CEO's account.
50 pcs. for marketing.
20 pcs. for the press.
25 pcs. for Private Sale Hator Pass.
54 pcs. for Private Sale Hatorians.
850 pcs. for Public Sale.
Cost: $ 30 in WAX
For those who don't know about our collection, who have a question "what is this?" – we have prepared a Whitepaper, a guide to the collection where contains all the necessary information – https://hator-nft.gitbook.io/whitepaper/
Exchange will be availible since 02/17/2022