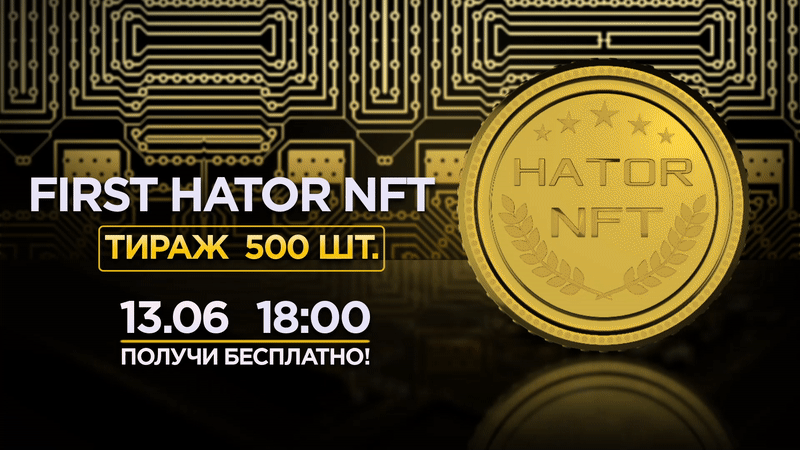 Dear Hator Users!
We will release our first NFT on June 13 at 18:00!
You will be able to get it completely free, after registering on WAX, go to the Drop link and press the BUY button at the designated time, the price will be 0 (zero) WAX.
There will be 2 drops of this NFT, each 250 pcs.
To find out the date of the 2-nd Drop – join our Discord Channel. If you have some questions, we will answer on them there.
This card is our first NFT. Accounts that have this card will automatically participate in HATOR contests (which mentioned that distribution is for owners of this NFT).